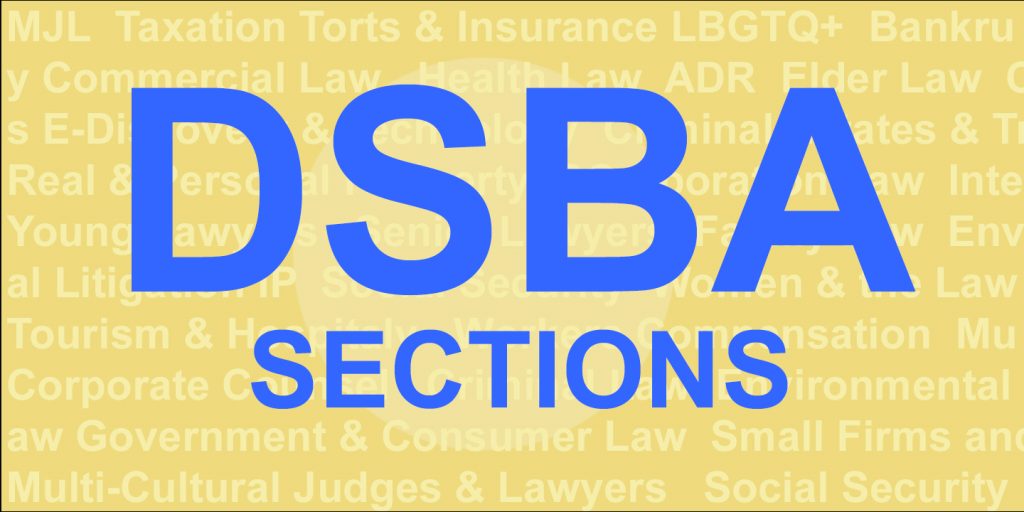 If you are a SECTION CHAIR this year, please review the Section Chair Guidelines by clicking the button for Section chairs –>:
Membership in sections allows lawyers to meet colleagues who share their interest in a special field of law, to receive section publications and to receive advance notification of proposed legislation. Membership in committees provides an opportunity for leadership in service to the Association, to the legal community and to the public in numerous areas.
Click HERE to see the various sections you might join.
Click here by accident?  Where would you like to go?