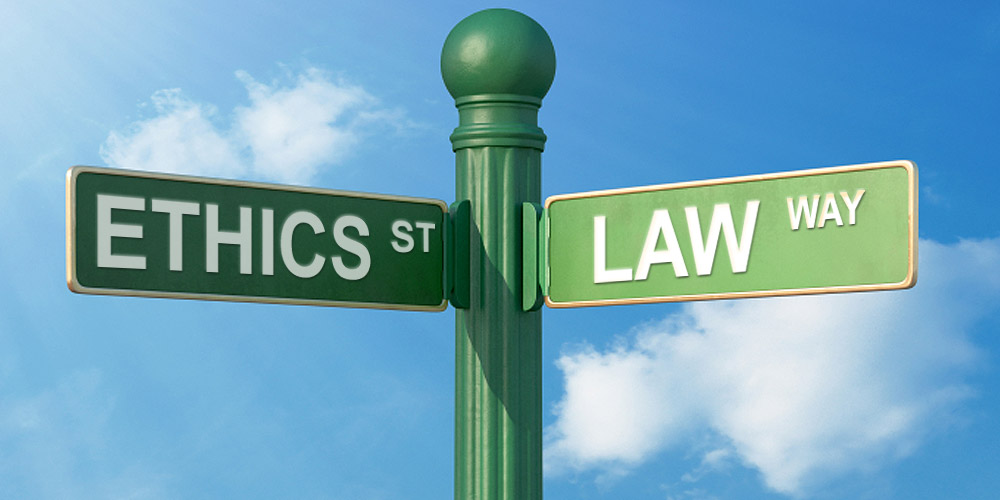 Fundamentals of Lawyer-Client Relations 2023
May 11, 2023 @ 8:30 AM

-

4:30 PM
Sponsored by the Young Lawyers Section of the Delaware State Bar Association 
7.0 Hours of CLE credit in Enhanced Ethics for Delaware and Pennsylvania Attorneys
This course, which is one of the seven Fundamentals courses offered by DSBA, focuses on the important relationship between lawyers and their clients. A comprehensive curriculum looks at the decisions lawyers must make in dealing with their clients, in working within the rules of ethics, and in seeking assistance when situations become difficult.
Moderators:
Emily A. Bryant-Álvarez, Esquire
Quinn Emanuel Urquhart & Sullivan, LLP
Co-Chair of the Young Lawyers Section
Jeffrey J. Lyons, Esquire
Baker & Hostetler LLP
Co-Chair of the Young Lawyers Section
8:30 a.m. – 9:15 a.m.
What Is a Conflict of Interest?

Daniel A. Griffith, Esquire
Whiteford, Taylor & Preston LLC
Lauren C. McConnell, Esquire
Wharton Levin Ehrmantraut & Klein, P.A.
9:15 a.m. – 10:00 a.m.
Avoiding Disciplinary Complaints

Charles "Chip" Slanina, Esquire
Finger & Slanina, LLC
Jessica L. Tyler, Esquire
Office of Disciplinary Counsel
10:00am-10:15am
Break
10:15 a.m. – 11:00 a.m.
Working with the Difficult Client

Kevin J. O'Connell, Esquire
Office of Defense Services
Josiah R. Wolcott, Esquire
Connolly Gallagher LLP 
11:00 a.m. – 11:45 a.m.
Lawyers Assistance Program and Professional Guidance Committee
R. Judson Scaggs Jr., Esquire
Morris Nichols Arsht & Tunnell LLP

Candace E. Holmes
Schmittinger & Rodriguez, P.A.
Scott Godshall, Esquire
Delaware Lawyers Assistance Program
11:45 a.m. – 12:15 p.m.
The Bounds of Zealous Advocacy
The Honorable Maryellen Noreika
U.S District Court for the District of Delaware
The Honorable Morgan T. Zurn
Court of Chancery of the State of Delaware
12:15pm-12:45pm
Lunch (provided) 
12:45 p.m. – 1:30 p.m.
Your Client and Ethical Considerations in Alternative Dispute Resolution

Bernard G. Conaway, Esquire
Conaway-Legal LLC
G. Kevin Fasic, Esquire
Offit Kurman P.A. 
Jessica Tyler, Esquire
Office of Disciplinary Counsel
1:30 p.m. – 2:15 p.m.
Attorney Recordkeeping and Timekeeping

John A. Macconi Jr., Esquire
John A. Macconi, Jr. LLC
2:15 p.m. – 3:00 p.m.
Fee Disputes: How to Avoid Them and How to Address Those That Arise
Matthew F. Boyer, Esquire
Connolly Gallagher LP
Ian Connor Bifferato, Esquire
The Bifferato Firm P.A. 
3:00pm-3:15pm
Break
3:15 p.m. – 4:00 p.m.
The Delaware Way
Charles J. Durante, Esquire
Connolly Gallagher LLP
President of the Delaware State Bar Association
4:00 p.m. – 4:30 p.m.
Pro Bono Aspiration

John M. Bloxom IV, Esquire
Morris James LLP
John J. Schreppler II, Esquire
Fredric Marro & Associates PC
| CLE PRICING INFORMATION | Cost: |
| --- | --- |
| New Admittees | $75 |
| DSBA Members | $365 |
| | |
| Non-members (get member rate by JOINING) | $465 |
| Pennsylvania Credit – add: | $20 |
* advertised price is for the standard member rate.
OUT OF STATE CLE CREDIT INFO
Those attendees who wish to receive CLE credit, other than from Delaware or Pennsylvania, should contact their individual State's CLE Commission for credit. The Delaware State Bar Association can provide you with the Agenda (included in the Materials sent with your registration confirmation) and a Certificate of Attendance (upon completion of the webinar), which should meet the requirements of compliance.