AWARDS LUNCHEON 2023
December 5, 2023 @ 12:00 PM
Come out and support these great colleagues and friends for their outstanding service to the Bar and the community!
Hon. Richard R. Cooch,
THE DANIEL L. HERRMANN PROFESSIONAL CONDUCT AWARD
Patricia Bartley Schwartz, Esq.
OUTSTANDING SERVICE TO THE COURTS AND BAR AWARD
Diane N. Ibrahim, Esq.
DISTINGUISHED MENTORING AWARD
Tanisha L. Merced, Esq.
GOVERNMENT SERVICE AWARD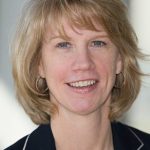 Hon. Kathleen M. Miller,
WOMEN'S LEADERSHIP AWARD
Alanna R. Farber, Esq.
YOUNG LAWYERS' DISTINGUISHED SERVICE AWARD