Social Security Disability Insurance for Your Practice: Supplemental Security Income and Ethical Considerations and Social Security Overpayments: Appeals and Waivers 2021
October 20, 2021 @ 10:00 AM

-

12:00 PM
Sponsored by the Social Security Disability Section of the Delaware State Bar Association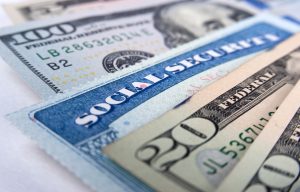 2.0 Hours CLE credit for Delaware and Pennsylvania Attorneys
CLE is a HYBRID CLE.  You may register for this event as a live participant or by Zoom.  Even if you register as a live participant, you will receive a Zoom link by email immediately which you may disregard if not attending by Zoom. (Check spam folders if you do not.) If you are going to attend the live session, you will report to the venue and check in.  Only live attendees will receive live CLE credits after 12/31/2021.
The first half of this program will cover an Overview of Social Security Disability Insurance and Supplemental Security Income and Ethical Considerations for your practice.
What can you do when Social Security tells your client they have been overpaid and want $20,000 back within thirty days.  Don't panic.  In this session, you will learn about the many ways to fight Social Security Overpayments in ways that preserve your client's income.  Even if you have never handled an overpayment case, you will learn practical tips so that you can help your client and set their mind at ease.  Contrary to popular belief, most Social Security overpayments can
be managed or even eliminated.
CLE SCHEDULE:
10:00 a.m. – 11:00 a.m.
Overview of Social Security Disability Insurance and Supplemental Security Income and Ethical Considerations for your practice.
Melissa M. Green, Esquire
Linarducci Law
Gary C. Linarducci, Esquire
Linarducci Law
11:00 a.m. – 12:00 p.m.
SSI/Social Security Overpayments, Appeals, and Waivers
John S. Whitelaw, Esquire
Community Legal Aid Society, Inc.
REGISTRATION INFORMATION AND RATES
This CLE will be conducted live and via Zoom. To register, visit www.dsba.org/cle and select this seminar, choosing whether you wish to attend live or by Zoom.  If registering for EITHER method, you will receive an email back from Zoom immediately providing you with the correct login information. If attending by zoom and you do not receive this email, contact DSBA via email: reception@dsba.org. The Supreme Court of the State of Delaware Commission on Continuing Legal Education cannot accept phone conferencing only. You must attend through a device that allows DSBA to obtain your Bar ID in order to receive CLE Credit. Your attendance will be automatically monitored beginning at the scheduled start time and will be completed when the CLE has ended. If you enter or leave the seminar after or before the scheduled star t /end time, you will receive credit only for the time you attended. Your
CLE credits will be submitted to the Delaware and Pennsylvania Commissions on CLE, as usual.
Naturally, if you attend the seminar live, you must sign in and we will use your attendance as the means for reporting the live credit.
| CLE PRICING INFORMATION | Cost: |
| --- | --- |
| DSBA Members | $100 |
| DSBA Government Members | $90 |
| Social Security Disability Section Members | $90 |
| Non-members (get member rate by JOINING) | $200 |
| Pennsylvania Credit – add: | $8 |
* advertised price is for the standard member rate.
OUT OF STATE CLE CREDIT INFO
Those attendees who wish to receive CLE credit, other than from Delaware or Pennsylvania, should contact their individual State's CLE Commission for credit. The Delaware State Bar Association can provide you with the Agenda (included in the Materials sent with your registration confirmation) and a Certificate of Attendance (upon completion of the webinar), which should meet the requirements of compliance.