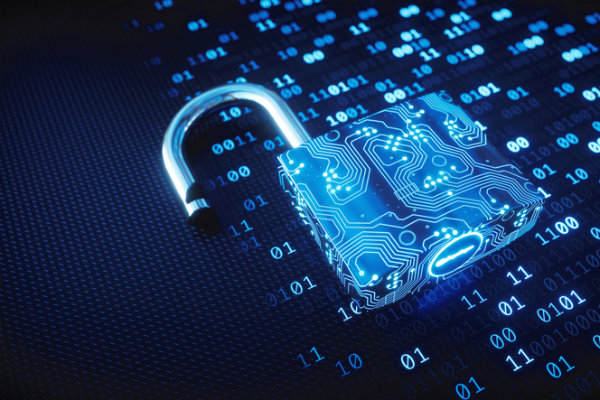 Recent Developments in Data Security and E-Discovery 2021
December 15, 2021 @ 9:00 AM

-

12:15 PM
Sponsored by the E-Discovery and Technology Section of the Delaware State Bar Association 
3.0 Hours of CLE credit in Enhanced Ethics for Delaware and Pennsylvania Attorneys
CLE is a HYBRID CLE.  You may register for this event as a live participant or by Zoom.  Even if you register as a live participant, you will receive a Zoom link by email immediately which you may disregard if not attending by Zoom. (Check spam folders if you do not.) If you are going to attend the live session, you will report to the venue and check in.  Only live attendees will receive live CLE credits after 12/31/2022.
Panel I
Recent Developments in Data Security
 2021 has been active year for developments in Data Security:
With the change to a new federal administration, data security seems to be gaining traction, as Congress and regulators focus on cybersecurity, misinformation campaigns, and Section 230 of the Communications Decency Act.
Ransomware and cyber extortion continued to wreak havoc, with even the White House providing guidance for businesses to develop resilience.
Virginia and Colorado joined California in adopting consumer privacy laws, and other states tackled a variety of privacy and data security topics, like biometric privacy and improvements to data-breach notification standards.
Cross-Border data-transfer laws continue to create challenges as businesses navigate a post-Brexit Europe and China enacts a privacy law.
Businesses began transitioning workers back to in-office work, navigating the uncharted waters of hybrid options and vaccine mandates.
The DSBA Committee on Professional Ethics issued its first opinion in ten years to address issues surrounding remote work by Delaware attorneys.
How do these events affect Delaware lawyers and their clients? Come hear about the latest data privacy and security issues impacting Delaware lawyers and their clients. This panel will discuss recent developments in litigation, legislation and regulations relating to data security and privacy, with an emphasis on recent ethics guidance and incidents involving attorneys and law firms.
 Panel II
Recent Developments in E-Discovery
Come join this panel in discussing substantive developments in e-Discovery, as well as the potential impact of some "ripped from the headlines" discovery abuse stories, including:
What happens when lawyers "slip" discovery documents into a database without timely notifying opposing counsel?
Is the frequency of severe discovery abuse increasing, and what is the impact on lawyers and their clients?
What's the latest guidance from Delaware courts on discovery protocols and discovery objections?
What are the most updated best practices from the Sedona Conference, and how might they affect your practice?
This panel will get you up-to-date with the latest e-Discovery developments, including recent court decisions and pending rule changes.
CLE SCHEDULE:
RECENT DEVELOPMENTS IN DATA SECURITY AND E-DISCOVERY 2021
9:00 a.m. – 10:30 a.m.
Panel I
Recent Developments in Data Security
William R. Denny, Esquire
Potter Anderson & Corroon LLP
Sara Beth A.R. Kohut, Esquire
Young Conaway Stargatt & Taylor, LLP
Edward J. McAndrew, Esquire
DLA Piper
10:30 a.m. – 10:45 a.m.
Break
10:45 a.m. – 12:15 p.m.
Panel II
Recent Developments in E-Discovery
James H. S. Levine, Esquire
Troutman Pepper Hamilton Sanders LLP
Ian D. McCauley, Esquire
Morris James LLP
Laura G. Readinger, Esquire
Potter Anderson & Corroon LLP
REGISTRATION INFORMATION AND RATES
This CLE will be conducted live and via Zoom. To register, visit www.dsba.org/cle and select this seminar, choosing whether you wish to attend live or by Zoom.  If registering for EITHER method, you will receive an email back from Zoom immediately providing you with the correct login information. If attending by zoom and you do not receive this email, contact DSBA via email: reception@dsba.org. The Supreme Court of the State of Delaware Commission on Continuing Legal Education cannot accept phone conferencing only. You must attend through a device that allows DSBA to obtain your Bar ID in order to receive CLE Credit. Your attendance will be automatically monitored beginning at the scheduled start time and will be completed when the CLE has ended. If you enter or leave the seminar after or before the scheduled star t /end time, you will receive credit only for the time you attended. Your
CLE credits will be submitted to the Delaware and Pennsylvania Commissions on CLE, as usual.
Naturally, if you attend the seminar live, you must sign in and we will use your attendance as the means for reporting the live credit.
| CLE PRICING INFORMATION | Cost: |
| --- | --- |
| DSBA Members | $150 |
| DSBA Government Members | $135 |
| E-Discovery and Technology Law Section Members of the DSBA | $135 |
| Non-members (get member rate by JOINING) | $250 |
| Pennsylvania Credit – add: | $12 |
* advertised price is for the standard member rate.
OUT OF STATE CLE CREDIT INFO
Those attendees who wish to receive CLE credit, other than from Delaware or Pennsylvania, should contact their individual State's CLE Commission for credit. The Delaware State Bar Association can provide you with the Agenda (included in the Materials sent with your registration confirmation) and a Certificate of Attendance (upon completion of the webinar), which should meet the requirements of compliance.