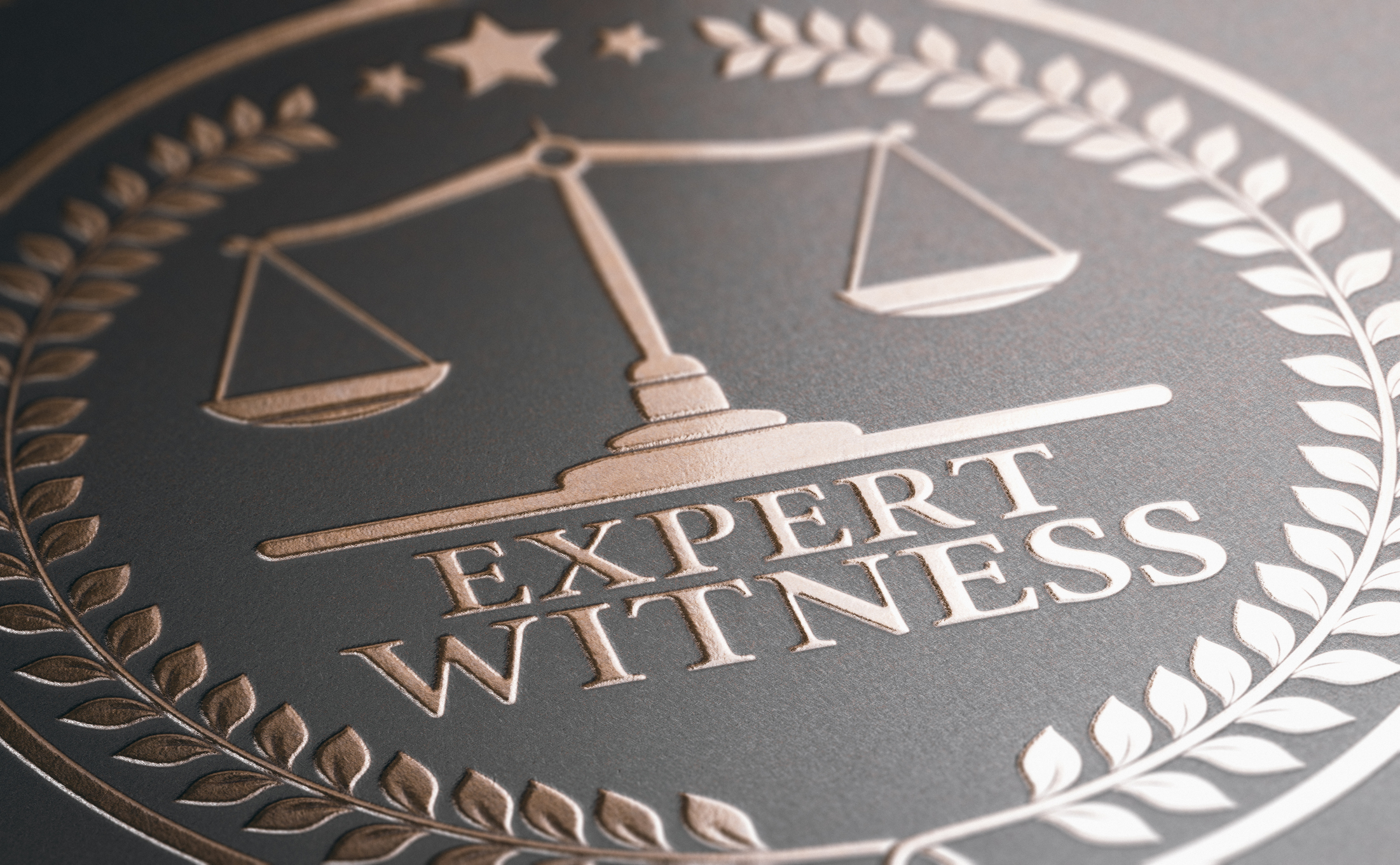 Daubert and Expert Testimony 2022
January 4, 2022 @ 1:00 PM

-

2:30 PM
Sponsored by the the Delaware State Bar Association 
1.5 Hours of CLE credit including 0.5 Enhanced Ethics for Delaware and Pennsylvania Attorneys
CLE is a HYBRID CLE.  You may register for this event as a live participant or by Zoom.  Even if you register as a live participant, you will receive a Zoom link by email immediately which you may disregard if not attending by Zoom. (Check spam folders if you do not.) If you are going to attend the live session, you will report to the venue and check in.  Only live attendees will receive live CLE credits after 12/31/2022.
Expert testimony can sometimes be the most difficult evidence introduced at trial.  Delaware's rules and case law have wrestled with how lawyers and judges determine whether an expert witness's testimony is based upon the requisite valid reasoning to be properly applied to facts in issue.  Former Chief Justice Myron Steele and attorney Connor Bifferato consider Daubert v. Merrell Dow Pharmaceuticals (1993) and Kumho Tire Co. v. Carmichael (1999) and the factors that a judge may consider in evaluating whether expert testimony will be used for the purposes counsel intends.  And, here's a chance to learn everything you wanted to know about Ipse Dixit!
CLE SCHEDULE:
DAUBERT AND EXPERT TESTIMONY 2022
Panelists:
Myron T. Steele, Esquire
Chief Justice of the Supreme Court of Delaware (retired)
Potter Anderson & Corroon LLP
Jack B. Jacobs, Esquire
Justice, Supreme Court of the State of Delaware (retired)
Young Conaway Stargatt & Taylor, LLP
Hon. Henry duPont Ridgely
Justice, Supreme Court of the State of Delaware (retired)
Hon. Jan R. Jurden
President Judge, Superior Court of the State of Delaware
Ian Connor Bifferato, Esquire
The Bifferato Firm P.A.
Part 1: Background – The history (and pronunciation) of Daubert
Part 2: Trial Judges' Considerations – What trial judges consider when ruling on expert testimony under Daubert and other case law, the weighing of the factors involved.
Part 3:  On Appeal – What is the standard of review upon appeal; What the appellate courts look for in making their rulings.
Part 4:  Litigation Topics – What lawyers need to know about Expert Testimony; Considering how to use expert testimony; Determining if an expert withstands judicial scrutiny under Daubert; When to challenge testimony; How to cross-examine.
Part 5: Procedural vs. Substantive Law – Ipse Dixit, motion practice and how to best handle your client's case when it involves expert testimony.
REGISTRATION INFORMATION AND RATES
This CLE will be conducted live and via Zoom. To register, visit www.dsba.org/cle and select this seminar, choosing whether you wish to attend live or by Zoom.  If registering for EITHER method, you will receive an email back from Zoom immediately providing you with the correct login information. If attending by zoom and you do not receive this email, contact DSBA via email: reception@dsba.org. The Supreme Court of the State of Delaware Commission on Continuing Legal Education cannot accept phone conferencing only. You must attend through a device that allows DSBA to obtain your Bar ID in order to receive CLE Credit. Your attendance will be automatically monitored beginning at the scheduled start time and will be completed when the CLE has ended. If you enter or leave the seminar after or before the scheduled star t /end time, you will receive credit only for the time you attended. Your
CLE credits will be submitted to the Delaware and Pennsylvania Commissions on CLE, as usual.
Naturally, if you attend the seminar live, you must sign in and we will use your attendance as the means for reporting the live credit.
| CLE PRICING INFORMATION | Cost: |
| --- | --- |
| DSBA Members | $90 |
| DSBA Government Members | $81 |
| | |
| Non-members (get member rate by JOINING) | $190 |
| Pennsylvania Credit – add: | $6 |
* advertised price is for the standard member rate.
OUT OF STATE CLE CREDIT INFO
Those attendees who wish to receive CLE credit, other than from Delaware or Pennsylvania, should contact their individual State's CLE Commission for credit. The Delaware State Bar Association can provide you with the Agenda (included in the Materials sent with your registration confirmation) and a Certificate of Attendance (upon completion of the webinar), which should meet the requirements of compliance.